Movers in Deland, Florida
Moving America is a full-service professional moving company located in Deland, Florida. We offer local and long distance moving, packing and storage services. Learn more about Moving America here.

Moving America is a full service relocation and moving company serving all of Volusia County. We are Deland's number one licensed, bonded and insured mover.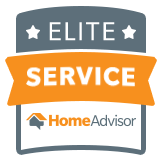 We offer packing, moving and storage services to residents of Deland, Daytona Beach, Deltona, Orange City, Port Orange, De Leon Springs, New Smyrna Beach, Holly Hill, Daytona Beach Shores, Mt. Dora, Astor and Barberville.

Linda Lavorando
22:15 26 Aug 18
The most stress free move ever! Your men are polite neat and professional. They treat your studs like it was their

own. Wouldn't use anyone else ever again! After the nightmare move from NY to Fl with a terrible company it was so nice to have people that take pride in their work. Wish I would have thought of you guys then!

read more
Cody King
20:33 31 Jan 18
My wife and I moved from Florida to Arizona recently. This company was the best priced in town and the most

professional when they came to give us our estimate. I'm glad that we decided to hire Moving America because they got our stuff here right on time and completely intact. They even offer insurance plans! If I had to move again I would use Moving America all the way.

read more
See All Reviews
Our moving services include: full service moving, local, long distance, small deliveries, mini moves, furniture staging, loading, unloading, and more.
We offer full-service packing, including, wardrobe, picture and art, stone, glass and marble, fine china and crystal, televisions and electronics, and more.
Need storage? We have the largest network of storage facilities in North, FL. We can schedule several storage options for you, including, climate-controlled, overnight, dry, mobile, storage in transit and more.


Moving to or from Deland, Florida
There are 1,000 – 1,500 people moving to the Deland area each year. There are another 9,000 – 10,000 new residents moving to Volusia County each year.
There is a current population of 32,506 in Deland. This means there will be about 3,200 moves each year and around 640 people will need to hire a mover (based on the most recent moving industry statistics available).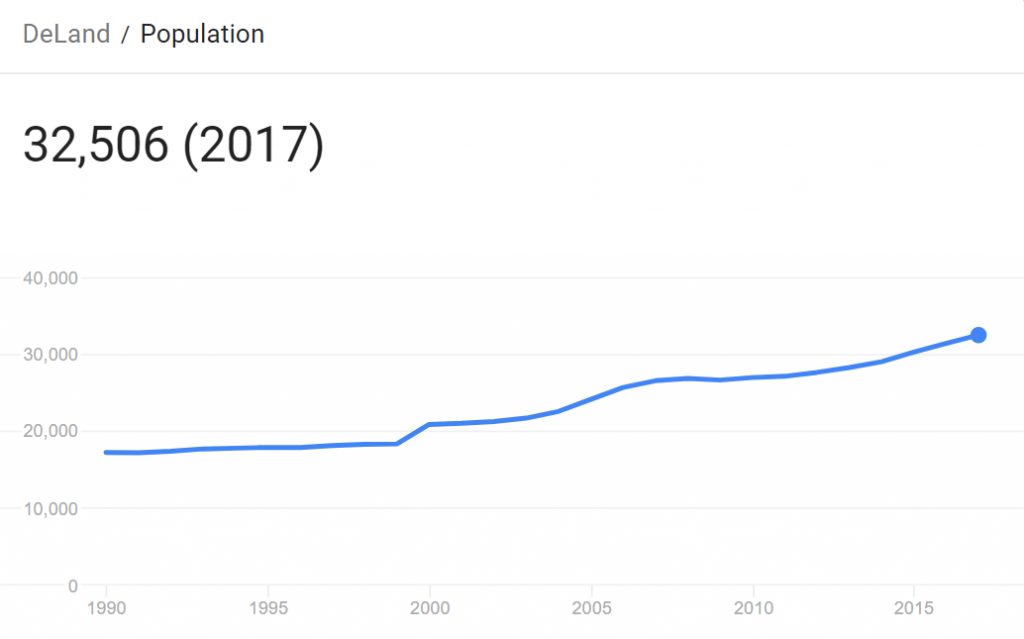 List of all Movers in Deland, Florida
Currently, there are five licensed and insured movers in Deland, FL. Many other companies serve the area from larger cities but may charge travel time to serve Deland residents.
List is based on aggregated reviews, licensing status, and experience in the industry. 
Top 10 Storage Facilities in Deland
Top 10 list is based on the amount of storage available, the types of storage and customer service.
List of All Storage Facilities in Deland, FL
There are a total of 20 storage facilities located in and near the Deland, FL area. There are also on-site and mobile storage options available.
| | | |
| --- | --- | --- |
| Name | Address | Phone |
| Public Storage | 51 Spring Vista Dr, DeBary, FL 32713 | (386) 320-5759 |
| Osteen Self Storage | 295 State Rte 415, Osteen, FL 32764 | (407) 328-8665 |
| Storaway Self Storage | 1381 Howland Blvd, Deltona, FL 32738 | (386) 742-4878 |
| Life Storage | 3075 Enterprise Rd, DeBary, FL 32713 | (386) 668-4645 |
| Storaway Self Storage | 2969 Howland Blvd, Deltona, FL 32725 | (386) 878-4726 |
| StorQuest Express – Self Service Storage | 2306 N Normandy Blvd, Deltona, FL 32725 | (386) 753-7080 |
| U-Haul Moving & Storage of Debary | 2861 Enterprise Rd, DeBary, FL 32713 | (386) 668-9409 |
| Personal Mini Storage | 145 Miller Rd, Orange City, FL 32763 | (386) 774-7670 |
| U-Haul Moving & Storage of Orange City | 2395 S Volusia Ave, Orange City, FL 32763 | (386) 228-3113 |
| Store 4 Less | 915 Shadick Dr, Orange City, FL 32763 | (386) 736-4040 |
| CubeSmart Self Storage | 540 S Volusia Ave, Orange City, FL 32763 | (386) 774-1414 |
| Orange City Mini Storage | 295 W Blue Springs Ave, Orange City, FL 32763 | (386) 774-0103 |
| Extra Space Storage | 2745 S Woodland Blvd, DeLand, FL 32720 | (386) 785-1554 |
| Personal Mini Storage | 1540 FL-15 Alt, DeLand, FL 32720 | (386) 738-3540 |
| DeLand Storage | 1015 S Woodland Blvd, DeLand, FL 32720 | (386) 736-4040 |
| Storage Zone Self Storage | 360 W Michigan Ave, DeLand, FL 32720 | (386) 479-7667 |
| Koan Mini Storage | 499 N Spring Garden Ave, DeLand, FL 32720 | (386) 734-6464 |
| Personal Mini Storage | 800 N Spring Garden Ave, DeLand, FL 32720 | (386) 734-9377 |
| DeLand Self Storage | 1805 N Woodland Blvd, DeLand, FL 32720 | (386) 279-4458 |
| Lake Warehouse & Storage | 24201 FL-40, Astor, FL 32102 | (352) 759-3721 |